Print the Informer


IMWCA partners with Prodigy Rx to provide pharmacy benefits to injured workers. The program allows injured workers to quickly and easily obtain needed medication without them incurring out-of-pocket costs.

What is a pharmacy benefit manager?
A pharmacy benefit manager (PBM) helps control and reduce prescription costs by using their buying power to negotiate better pricing on medication, encouraging the use of generics, engaging with providers and pharmacists on the use and duration of medication, and managing high-cost specialty medications.

How does it work?
Prodigy Rx issues pharmacy cards to injured workers who need prescriptions for their work-related injuries. These pharmacy cards allow injured employees to fill their prescriptions without worrying about who should be billed. Additionally, the program ensures that the injured employee doesn't pay out-of-pocket for their prescription. Prodigy Rx offers a mail-order program for long-term medication delivered to the employee's home.

How do I set this up?
When a claim is called into Company Nurse the injured worker has the option of receiving a text message containing the information needed to have a prescription filled. Simply show the text to the pharmacy and they will bill the medication through Prodigy Rx. You may request pharmacy benefits information from your claims examiner.

If pharmacy benefits are assigned, you will then be mailed a prescription card to present to the pharmacist if refills or additional medications are needed.
August Driving Reminders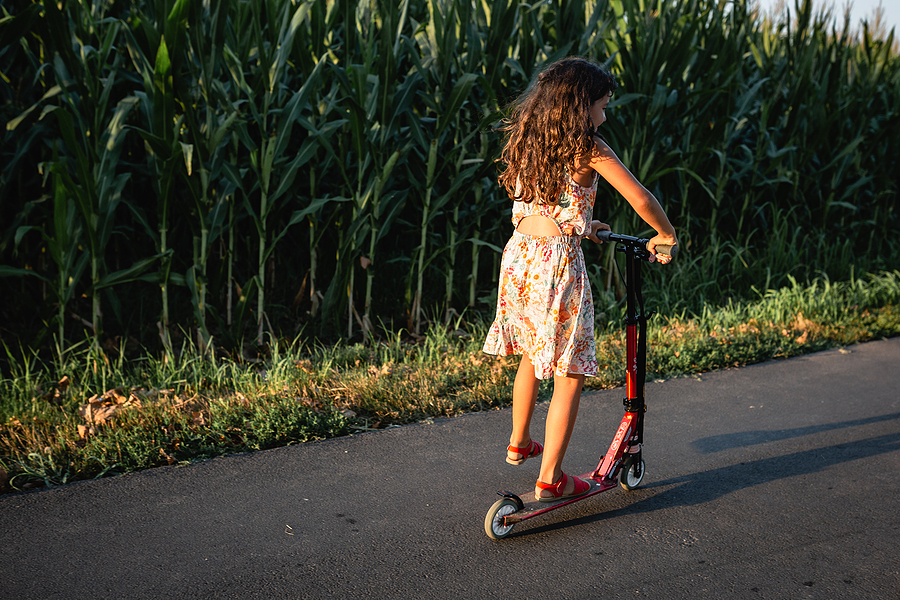 It's August, which means students are heading back to school and harvest season is starting. Driving in Iowa during the fall requires increased attention. Many of our members regularly operate work vehicles and equipment, with some driving many miles per day. It is important that we all do our part to keep everyone safe.
To help you drive safely, here are some quick reminders to refresh your driving techniques:
Watch for school bus traffic: Flashing red and yellow lights should have complete attention as children are in the area.
Cut out distractions: Get your seat, mirrors and seat belt all taken care of before putting the vehicle in drive. Put your cell phone on silent and away so it isn't a temptation.
Follow the 4 second rule: Maintain a space of four seconds between you and the driver in front. This allows you reaction and maneuver time should something unexpected happen.
Slow down for farm machinery: Vehicles with slow moving vehicle signs are moving much slower than the traffic.
Oversize loads: Be prepared to adapt your driving to maneuver the roadway with oversize loads.
Be aware of natural blind spots: The corn this time of year makes seeing around curves and rural intersections increasingly dangerous and can make other traffic invisible until it is too late.
Expect the unexpected and drive defensively: We are only able to control ourselves and our vehicles.
Always be aware of others on the road and have your reaction planned out ahead of time.
Reporting a Claim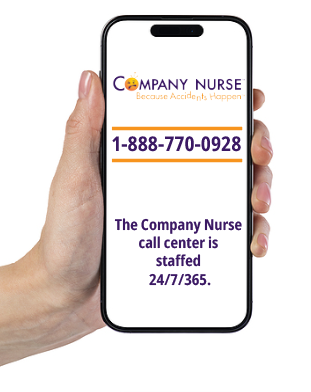 Promptly reporting a claim is a critical first step to ensuring injured workers receive the care they need. IMWCA partners with Company Nurse to provide telephonic reporting and nurse triage to injured workers.
What should be done when an injury is reported at work?
When an injury occurs at work the employer, typically the foreman or supervisor, should be made aware and a call to Company Nurse should take place as soon as possible.
Who can call in a claim to Company Nurse?
Anyone can call the claim to Company Nurse. If the employer requests that the injured workers call the claim in themselves, the employer should follow up to make sure it was reported. If the injured worker has not called or refuses to call the claim in, the employer representative should make the call.
Why do I need to call as soon as possible?
Timely reporting of claims allows Company Nurse to get the injured worker to the appropriate level of care. It also allows our claims representatives to start the investigation process. Which in turn, for compensable claims, gets medical treatment authorized and lost time benefits paid quicker.
Company Nurse can be reached at 1-888-770-0928.